Are you looking for the perfect way to show your commitment to your partner? Look no further than the pinky promise ring, the ultimate symbol of trust and devotion.
Pinky promise rings have become increasingly popular in recent years, especially among couples looking for a unique and meaningful way to express their love. These rings are a physical representation of a promise made between two people, a reminder of the special bond they share.
At TimJeweler, we offer a wide selection of couple rings, including personalized and matching rings for couples. Our collection includes a range of designs, from simple and understated to bold and glamorous, so you can find the perfect ring to suit your style and taste.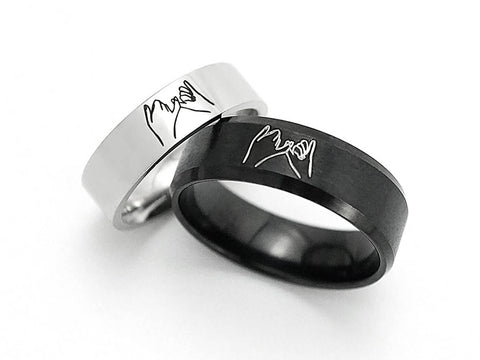 One of our most popular styles is the pinky promise ring. These rings are designed to be worn on the pinky finger, as a nod to the childhood tradition of making promises by linking pinky fingers. Our pinky promise rings are made from high-quality materials and can be customized with your initials, a special date, or a personal message.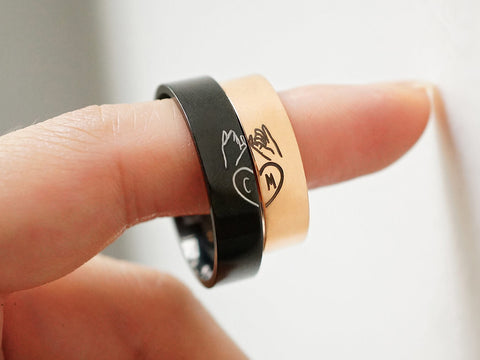 If you're looking for a more traditional couple ring, we also offer a variety of matching rings for couples in a range of styles and finishes. These rings are the perfect way to show your love and commitment to your partner, and make a beautiful and lasting symbol of your relationship.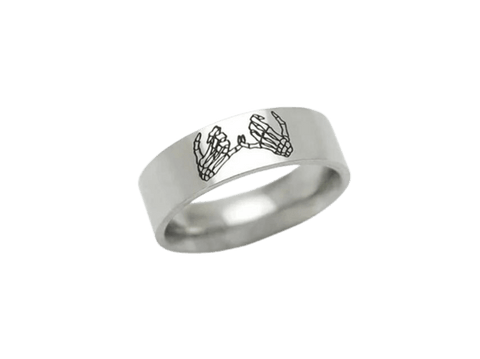 At TimJeweler, we understand that choosing the perfect couple ring can be a daunting task. That's why we offer a range of customization options, including engraving and sizing, to ensure that your ring is the perfect fit for you and your partner.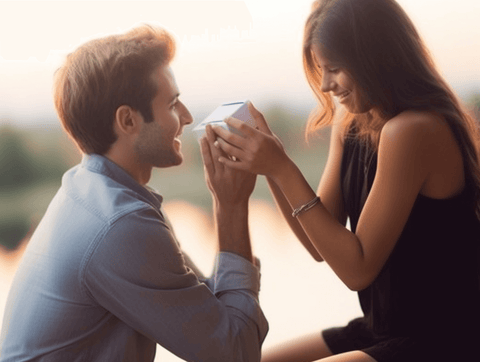 So why not make a promise with a pinky promise ring? Whether you're celebrating a special occasion or simply want to show your love, a couple ring from TimJeweler is the perfect way to express your commitment to your partner. Shop our collection today and find the perfect ring to symbolize your love.